2019 A Time of Reflection
As we take time to reflect on the past year and accomplishments here at KRAUS, we are thankful for our continued success and those relationships we have built along the way. In 2019, we have launched more new products than we have in past years, with vast differences and aesthetics.
With the inspiration of commercial kitchens, our Kore Workstations have revolutionized the functionality of the kitchen. Do more with Kore – The ultimate sink for the modern home chef. Inspired by professional kitchens, Kore Workstations instantly transform your kitchen sink into a full-service prep station.
A visual centerpiece in your kitchen, our Bolden Kitchen Faucet is an industrial pull-down dual function faucet which exudes a bold statement, creating the focal point of your kitchen.
Our Viva Bathroom Sink collection exemplifies the stunning union of expert craftsmanship and contemporary style, which adds a hint of modern appeal to the timeless charm of ceramic bathroom sinks.
2020: A Look Ahead
As we look ahead to 2020, we are excited about the future of KRAUS and our upcoming innovations that we will be bringing to the market. We know that 2020 is going to be a Healthy & Happy New Beginning and one heck of a journey! Beginning the year with our most anticipated show of the year - KBIS 2020! With KBIS just two weeks away, our team has been feverously preparing for the event and is excited to unveil the new products. We are anticipating some amazing reactions at our booth locations with the introduction of our color-changing faucets, UV faucets and Beer faucets to name a few!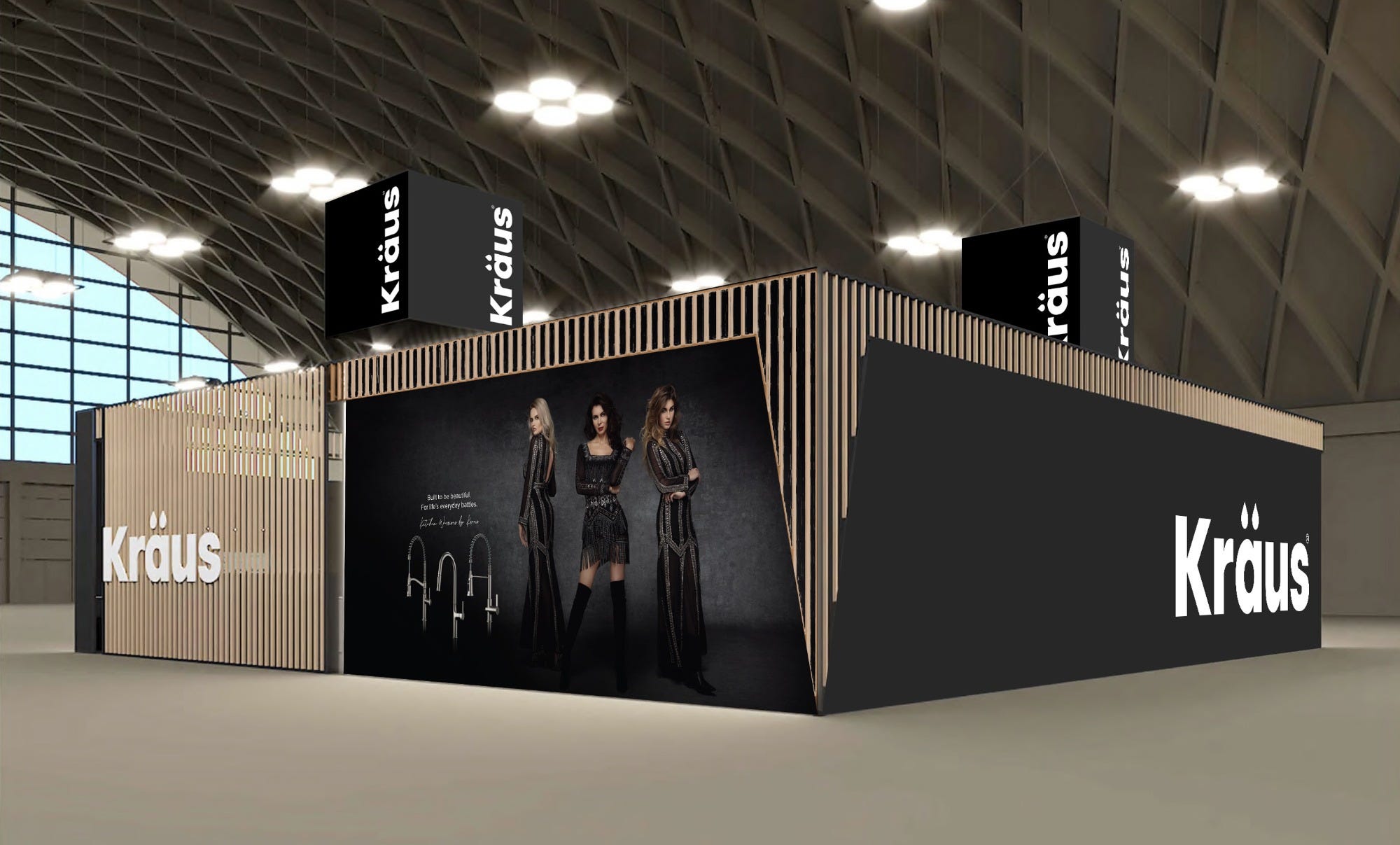 Our Product Development Team works tirelessly at introducing innovative new products to the market throughout the year. This department focuses on creating outstanding designs, improved elements, features and functionality that enhance the consumer's life.
The KRAUS Marketing Team, through confidence and excitement about the product, creates not only the aesthetics of KBIS, but also educates the consumer about the products throughout the year. They clearly convey the user experience and what sets KRAUS USA apart from competition.
Our Logistics, Operations & Finance team are our back-end teams. They offer continuous support and delivery throughout the year.
The KRAUS Sales and Customer Service Teams are the relationship builders and mentors. They assist our customers and accounts throughout the year by building strong and lasting foundations.
Our Executive Members are proud of the entire KRAUS USA Team and their past accomplishments. They are looking forward to all that 2020 has to offer!
Our teams will be available at KBIS for a meet and greet. They will be happy to provide you with all of the exceptional feedback that we receive on our products.
You can visit us at Booth #N2162 in the North Hall Exhibit and Booth #SL843 at the South Hall Exhibit. Find the floor plan exhibitor list by Clicking Here
If you would like to join history in the making and book a show appointment, or have any questions about the products or becoming a customer, please contact us today!